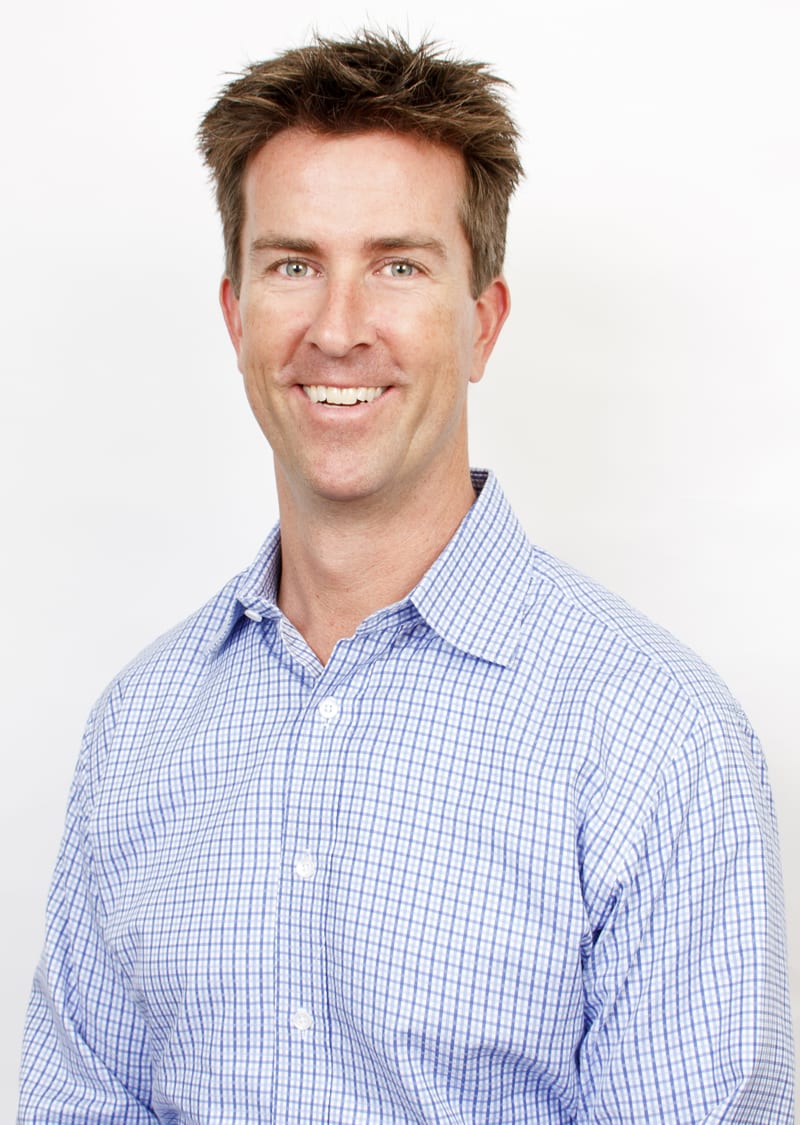 Dr. Peter Moore
Bachelor of Science | Doctor of Chiropractic | Registered Trigenics Practitioner (RTP) | International Chiropractic Sports Science Diploma (ICSSD)

Dr. Moore has always been passionate about health and wellness, which led him to pursue his education at one of North America's premier chiropractic schools.
As he delved into his studies at the National College of Chiropractic in Illinois, Dr. Moore had a clear picture of the type of clinic in which he wanted to practice. His ideal clinic would rehabilitate patients using the latest technologies and techniques, while at the same time educating patients so that they could further their own recovery. Patients would heal using all available therapies and they would learn how to avoid re-injury.
During his time at school, Dr. Moore discussed this dream with his wife, Jessica, who was studying to become a Registered Massage Therapist. They decided that this unique, client-focused clinic was one that they wanted to develop together and, upon graduating in 1996, Dr. Moore moved back to Markham to open Moore Chiropractic Clinic.
Dr. Moore and Jessica's practice has stayed true to their initial vision, while growing to include new therapies, including acupuncture. They and their staff continue to challenge themselves to learn and grow by reading as well as attending lectures and seminars. Their clinic is state of the art and on the cutting edge of healing, while still maintaining the small-town feel of the Village of Markham.
Chiropractor
Dr. Moore continues to hone his skills surrounding the treatment of upper and lower extremity dysfunction, along with soft tissue rehabilitation. Referred to by his colleagues as the 'extremity guru', he is certified in the manipulation of the upper and lower extremities and is a Registered Trigenics Practitioner.
Many amateur and professional athletes from a variety of sports have sought Dr. Moore's advice and treatment. He has an excellent rapport with local physicians and specialists, many of whom he treats regularly. These relationships allow Dr. Moore the freedom to create collaborative treatment plans in the best interest of his patients.
Corporate Presentations
Dr. Moore is excited to share his knowledge of sports and biomechanics, as well as best-practices for healing and wellness. He has made presentations to many corporate groups, including Nike Canada. Most recently, he has offered input to professional, Chiropractic organizations on the manner in which Chiropractors can develop their relationship with local Medical Doctors, in order to offer collaborative health care for patients.
Dr. Moore is a member of the Canadian Chiropractic Association, Ontario Chiropractic Association and a member in good standing with the College of Chiropractors of Ontario. He sits on the editorial advisory board of the "Canadian Chiropractor Magazine", a well-known quarterly publication that covers Chiropractic issues including research and current events.
Educational Background
National College of Chiropractic – Bachelor of Science in Human Biology – 1994
National College of Chiropractic – Doctor of Chiropractic – 1996
Registered Trigenics Practitioner – 2004
International Federation of Sports Chiropractic – International Chiropractic Sports Science Diploma – 2010
Professional Affiliations
Ontario Chiropractic Association
Canadian Chiropractic Association
College of Chiropractors of Ontario
I strive to empower my patients to understand and take control of their injuries and their treatment. This allows them to heal as quickly as possible and avoid re-injury.